Jamie Poultan
Profile details Jamie Poultan
| | |
| --- | --- |
| Registered: | 06-01-2012 12:06 |
| Last time visited: | 15-06-2013 09:32 |
| Phones: | 020 7287 4447 |
Profile full contact details
Comments statistics
| | | | |
| --- | --- | --- | --- |
| Comment type: | For 7 days | For 30 days | All time |
| Positive | 0 | 0 | 0 |
| Neutral | 0 | 0 | 0 |
| Negative | 0 | 0 | 0 |
Profile full comments
New comments
New classifieds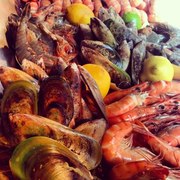 Best Fish Restaurant London and Sea Food Restaurant
15-06-2013 09:32
Price: 50 GBP £
Randall & Aubin on Brewer Street, has been satisfying appetites since 1911. In the vibrant heart of Soho, the restaurant is one of London's landmark seafood restaurants. Formerly a butcher's shop, key elements of the original decor have been retained and the white tiled walls and marble topped tables create a wonderful, unique dining atmosphere with subtle clues to the past.
...
View detailed
...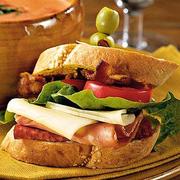 Restaurant London, Takeaway London, Catering London - Randall & Aubin
06-01-2012 12:06
Price: 50 GBP £
Randall & Aubin is not just a Champagne and oyster bar. You can find us in the vibrant heart of Soho where we serve up the freshest seafood and succulent roasts complimented by a carefully selected wine list that ranges from old favourites to interesting new discoveries. We pride ourselves on value for money at R&A and our daily specials board and bin-end list allows us to be creative whilst passing value on to our valued customers.
...
View detailed
...
New partners